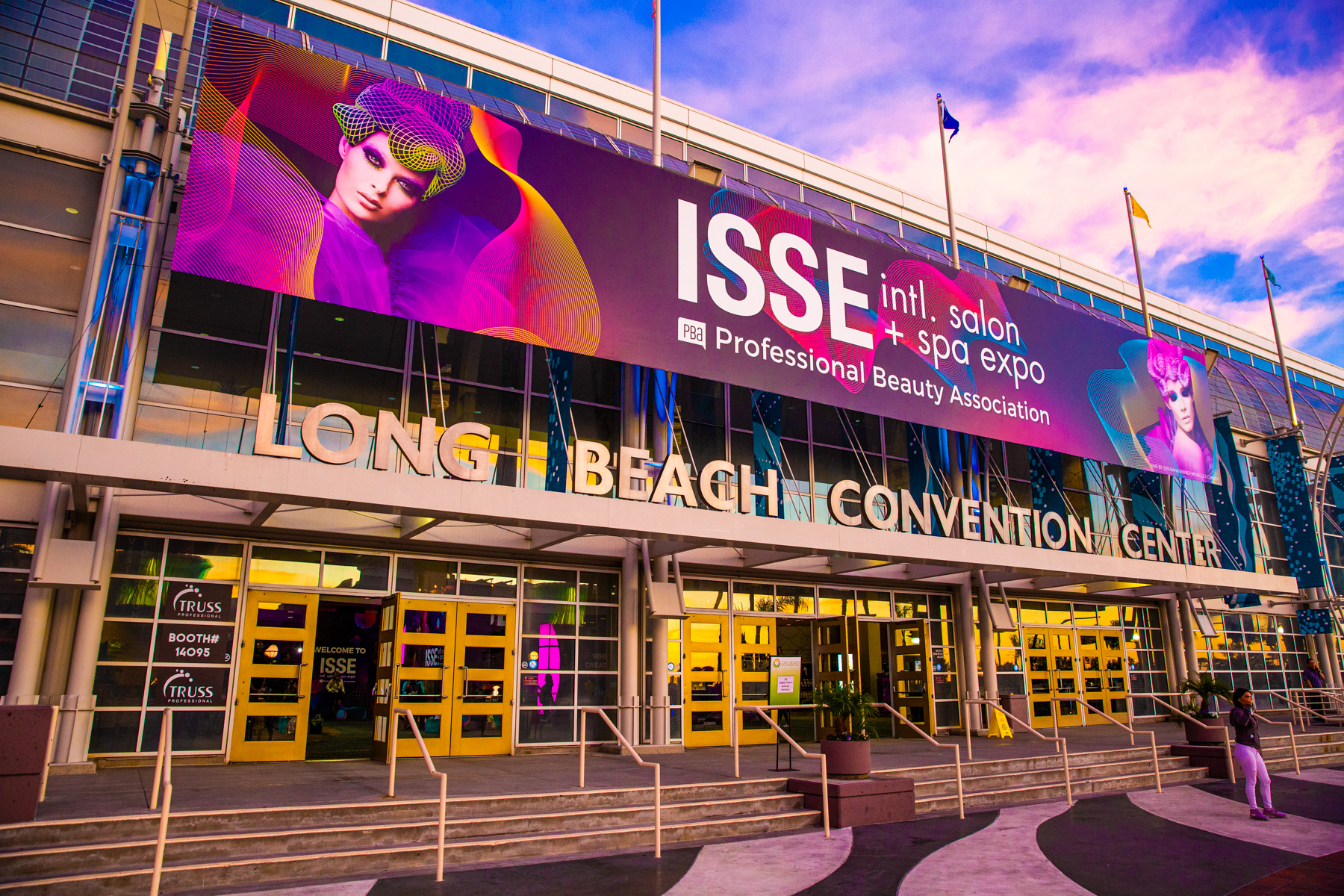 The International Salon & Spa Expo (ISSE) is a 3-day educational, networking and shopping event open exclusively to licensed beauty professionals. In 2019 – ISSE's 20th annual event – I created a new brand and visual identity that captured the energy of the show experience and could continue to evolve over the years.
After the success of the initial 2019 rebrand, I was called back to create a new campaign for ISSE 2020. The 2020 campaign needed to provide a new experience for attendees, but stay close enough to the 2019 campaign to be able to reuse signage and materials.
I kept the key components from last year's designs (including the wave elements and typographic treatments) and added new imagery, a new color, and light leaks to tie everything together. I pulled inspiration from current technicolor trends in beauty and pop-culture. Sources of inspiration included Taylor Swift's Lover-era aesthetic and makeup looks popularized by HBO's Euphoria.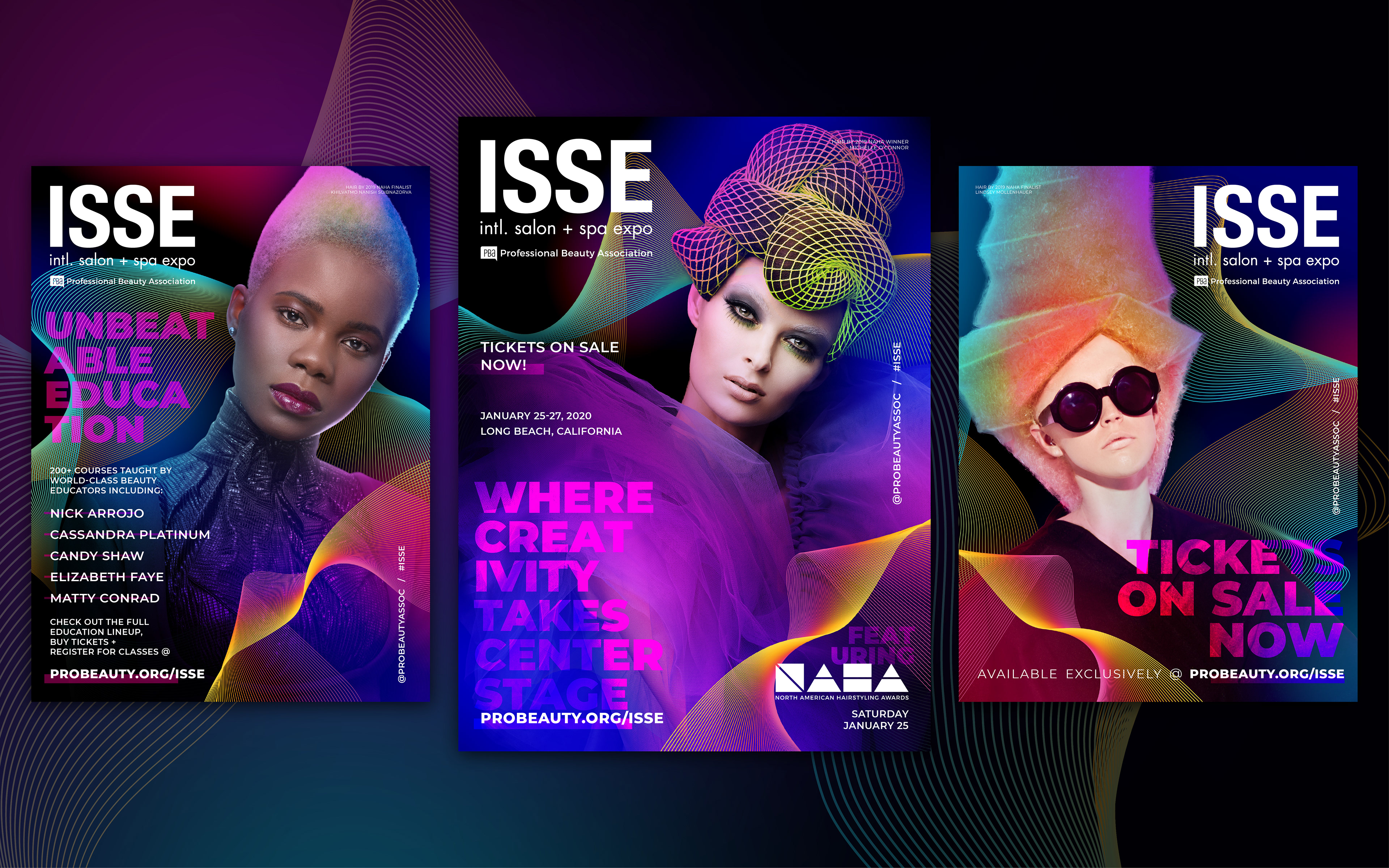 Style Guide
Excerpts from the 2020 ISSE campaign style guide.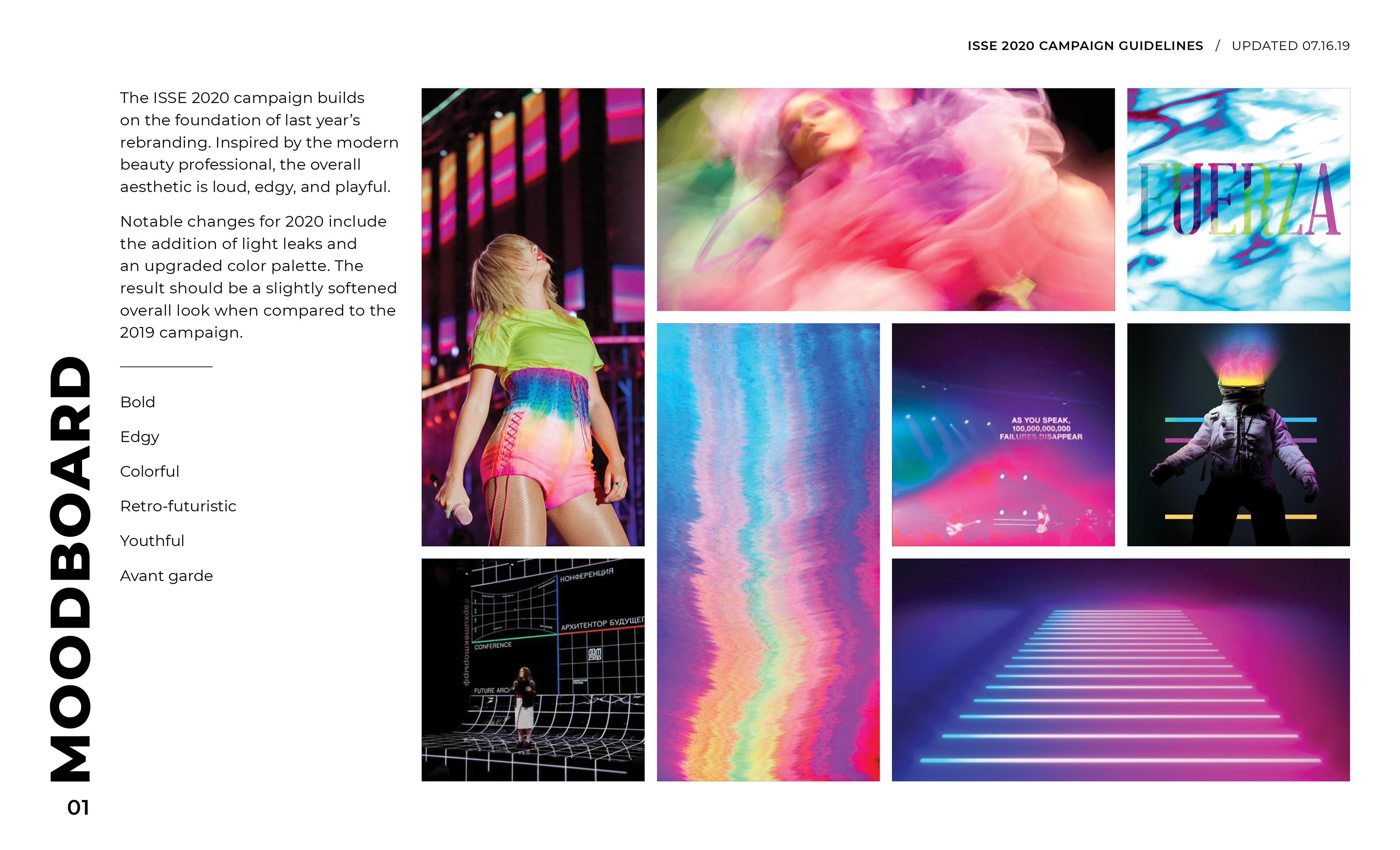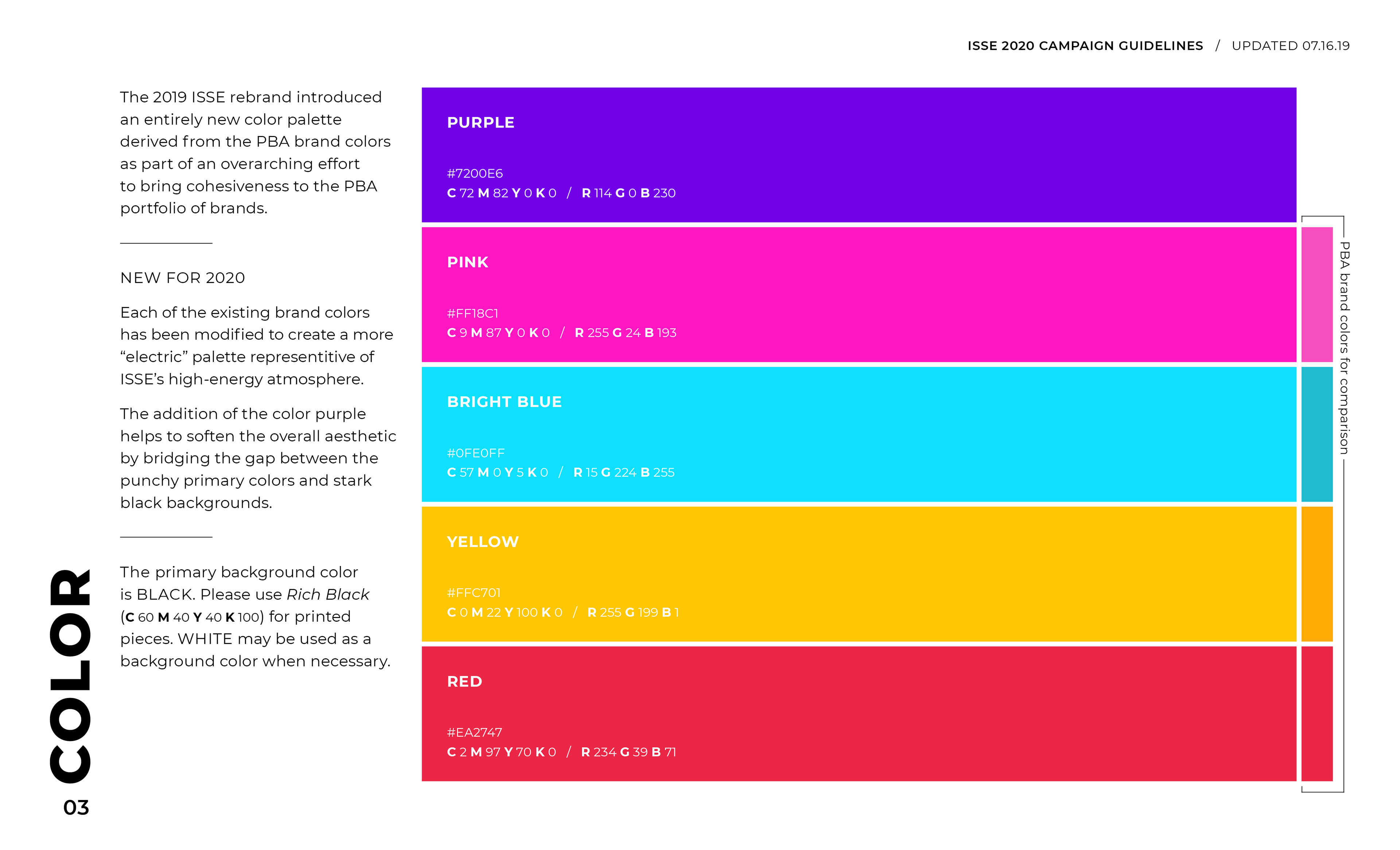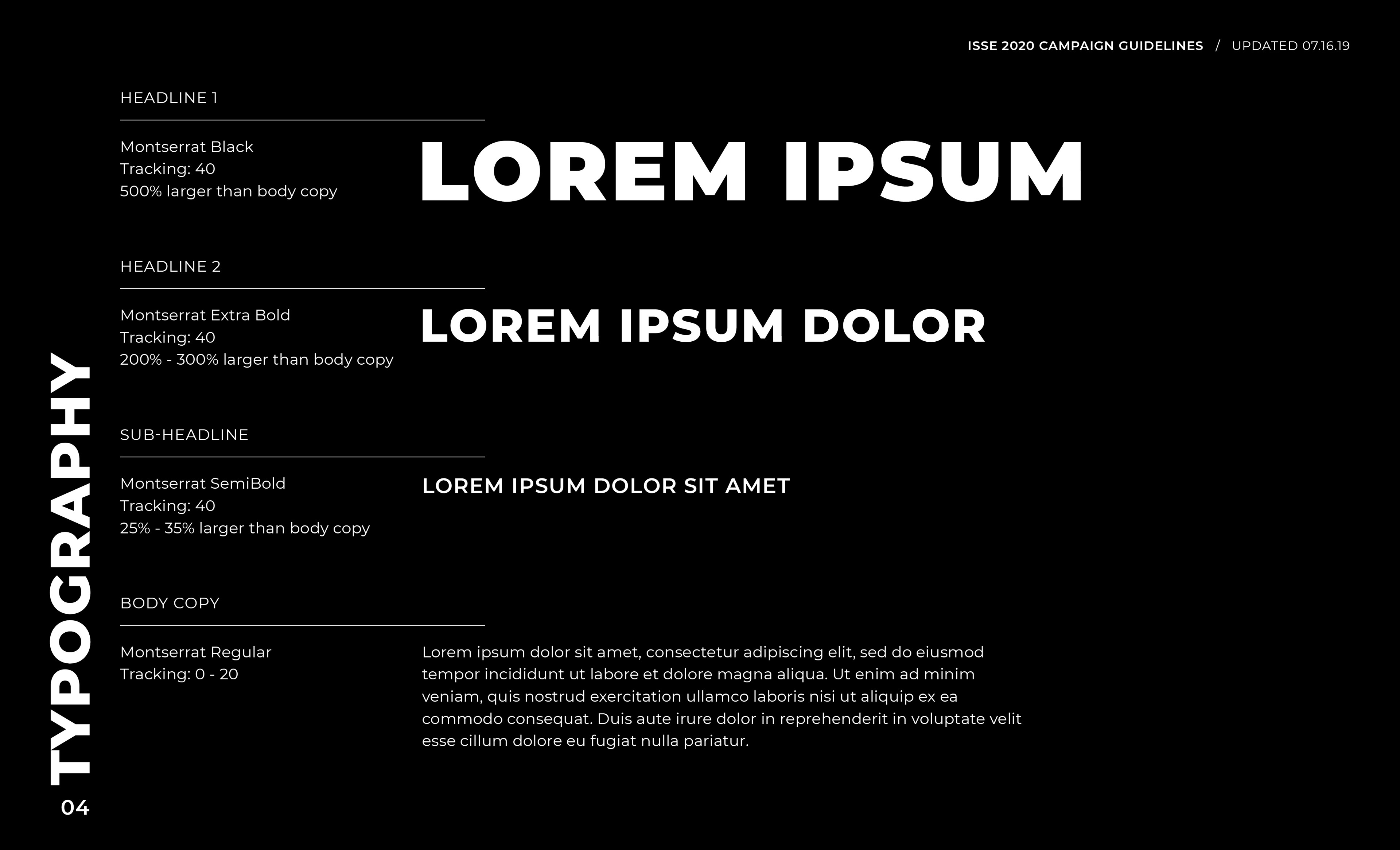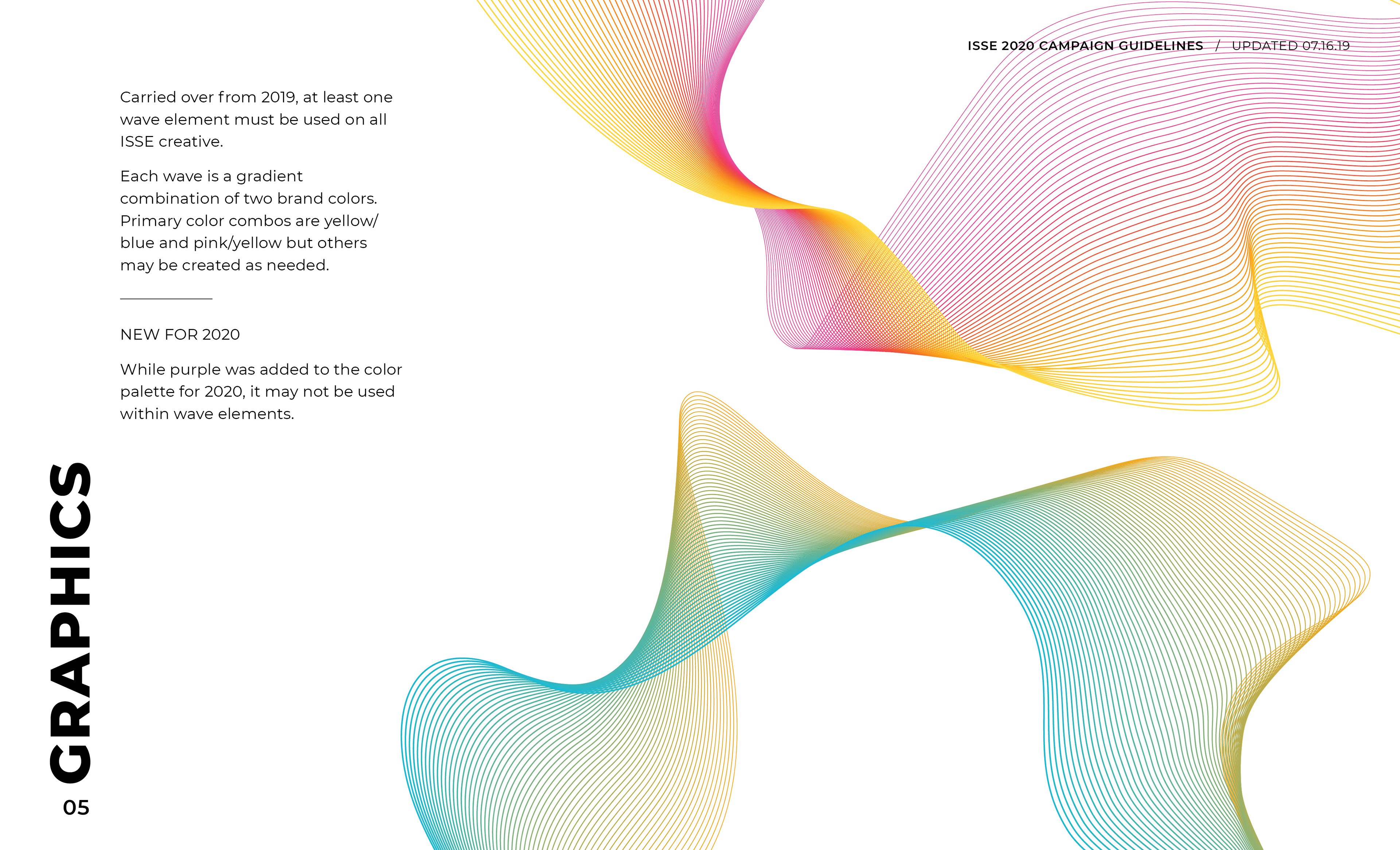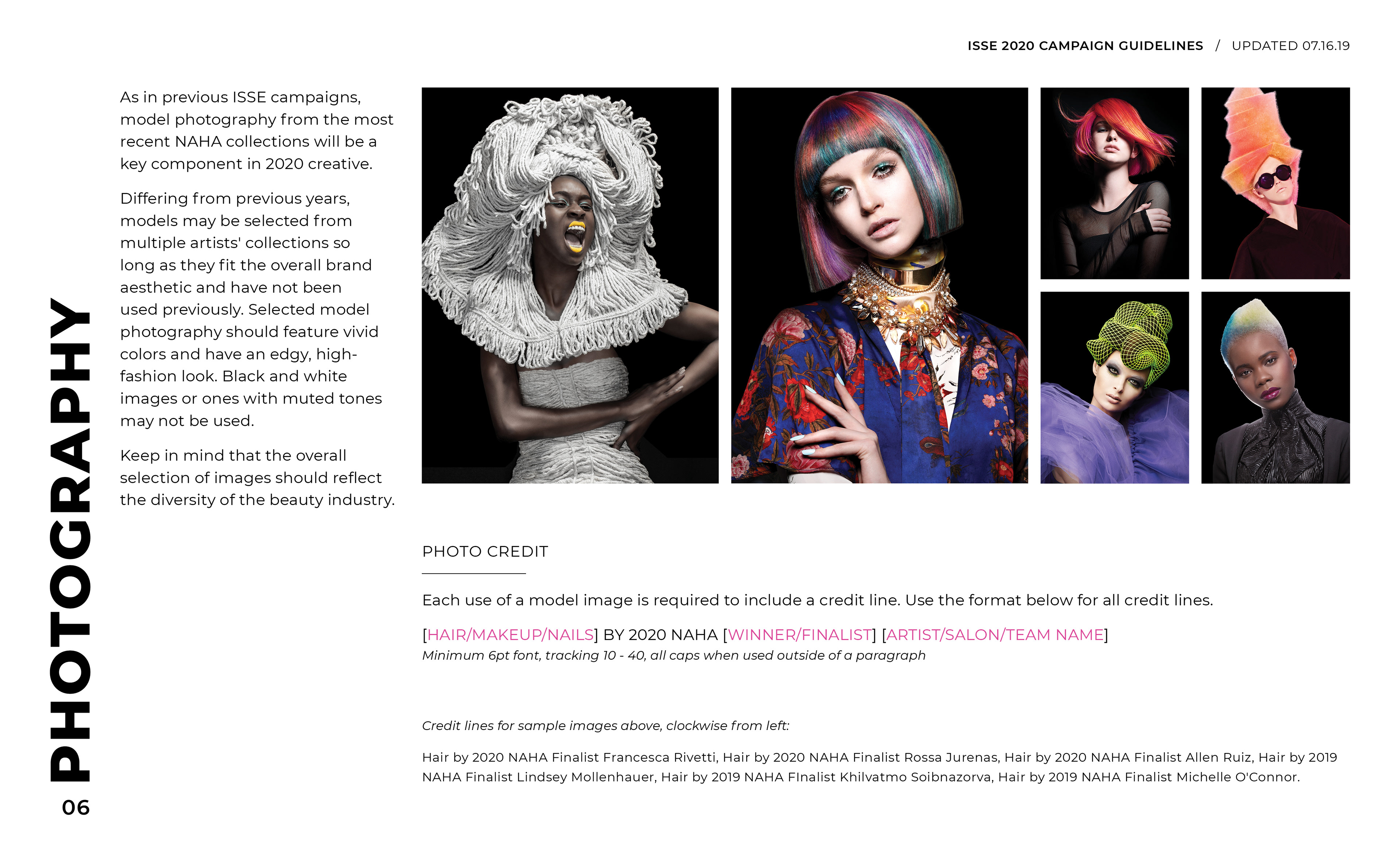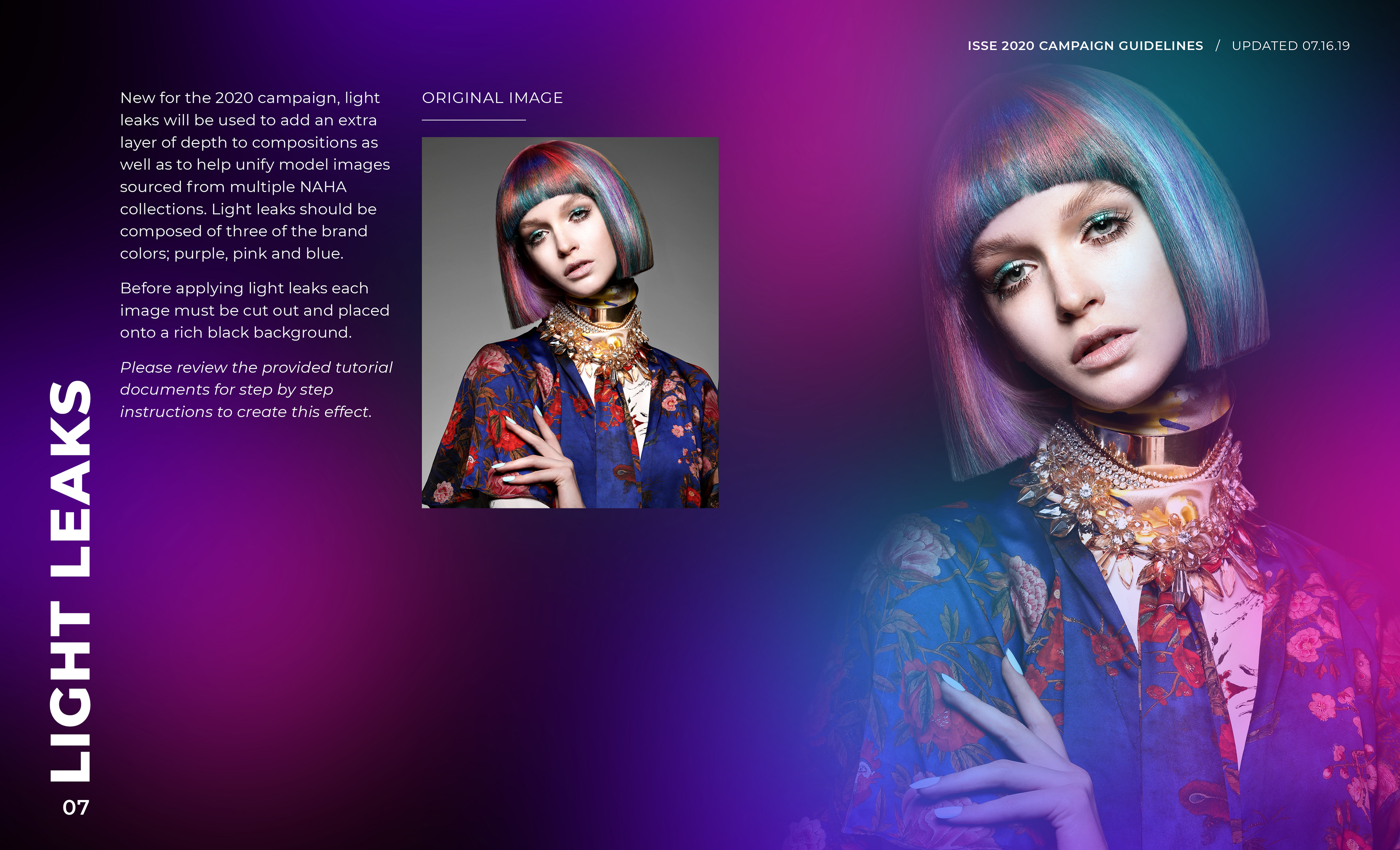 Campaign come to life
A selection of photos from the 2020 event showcasing some of the ways in which the style guide and art direction were utilized on-site throughout the show.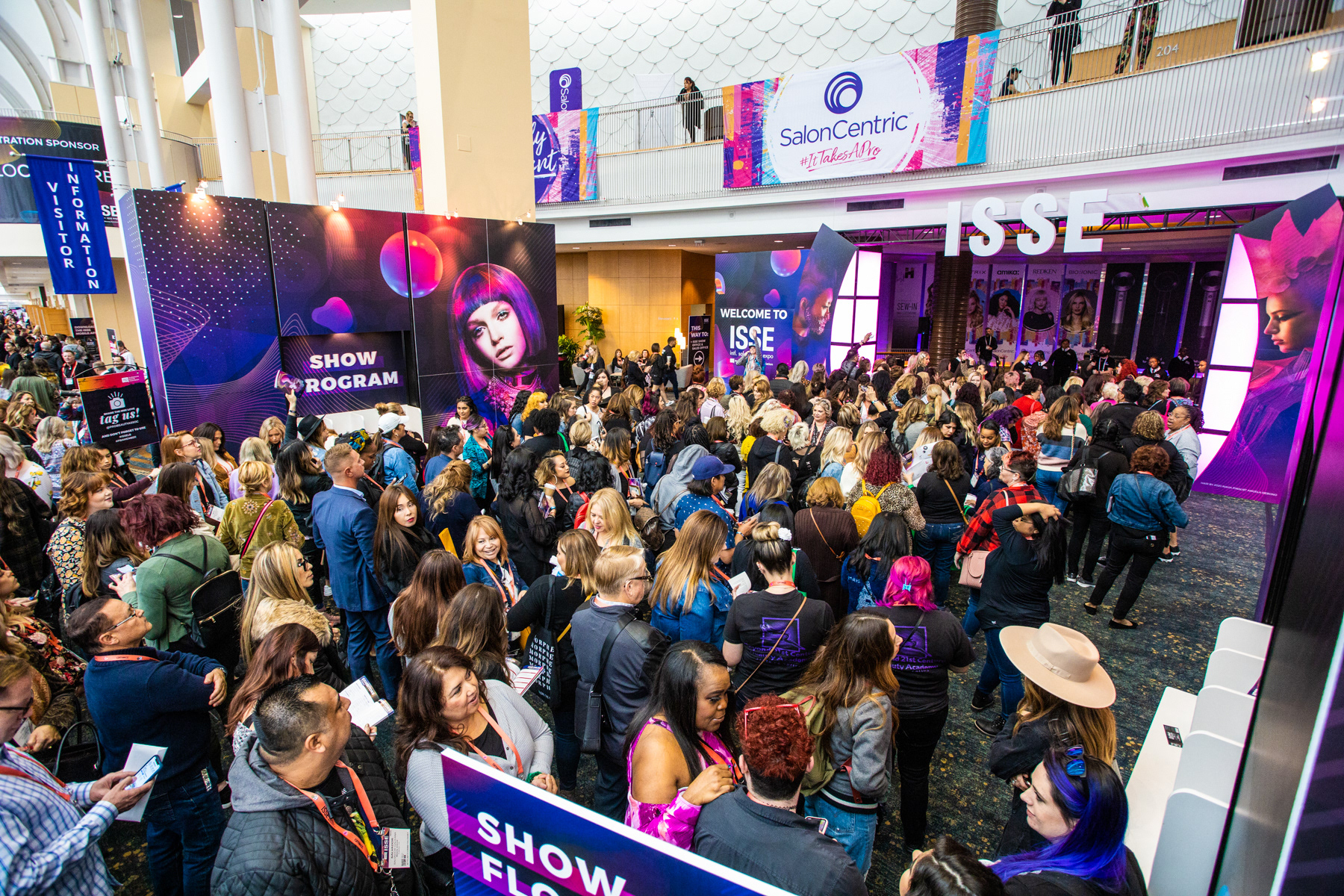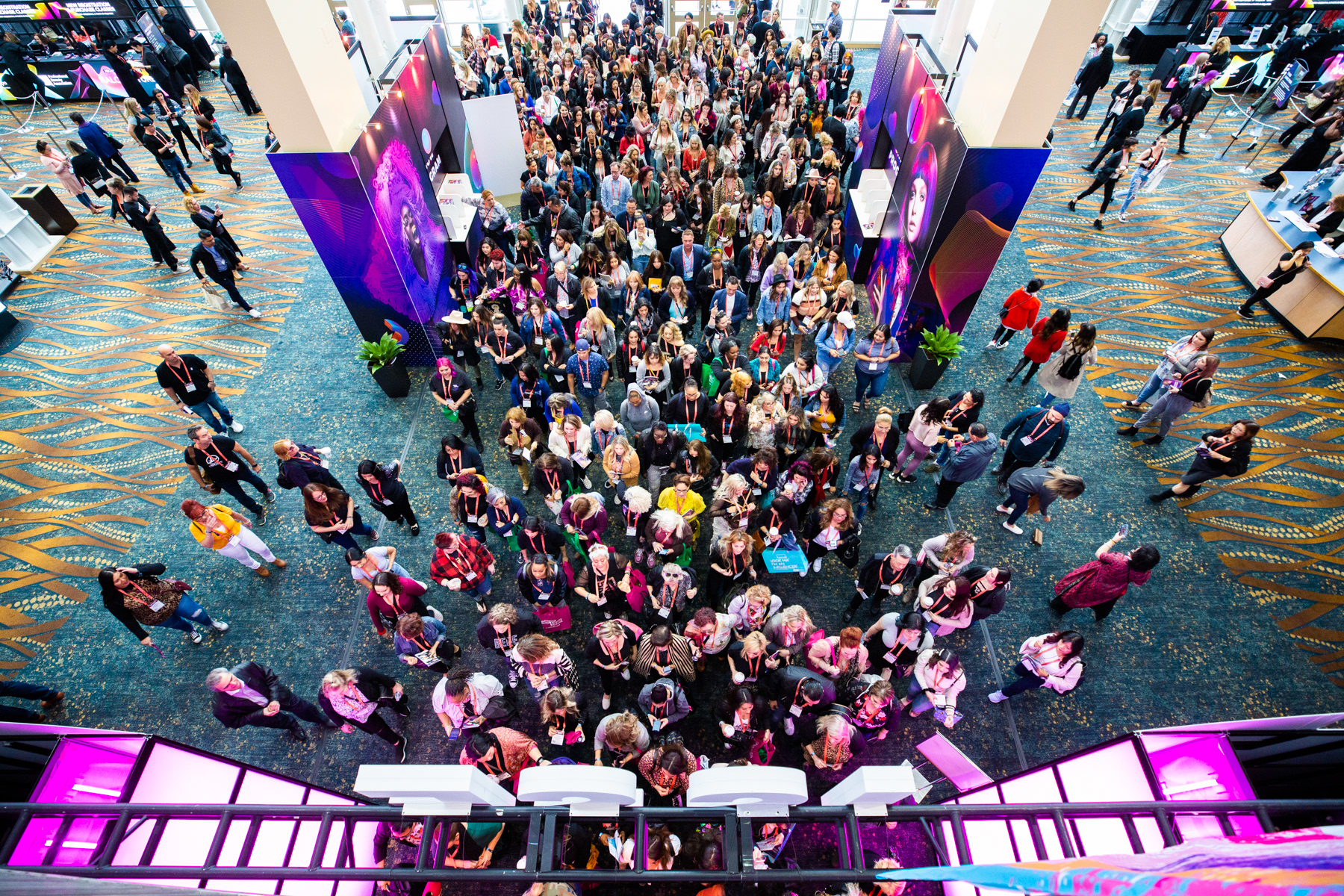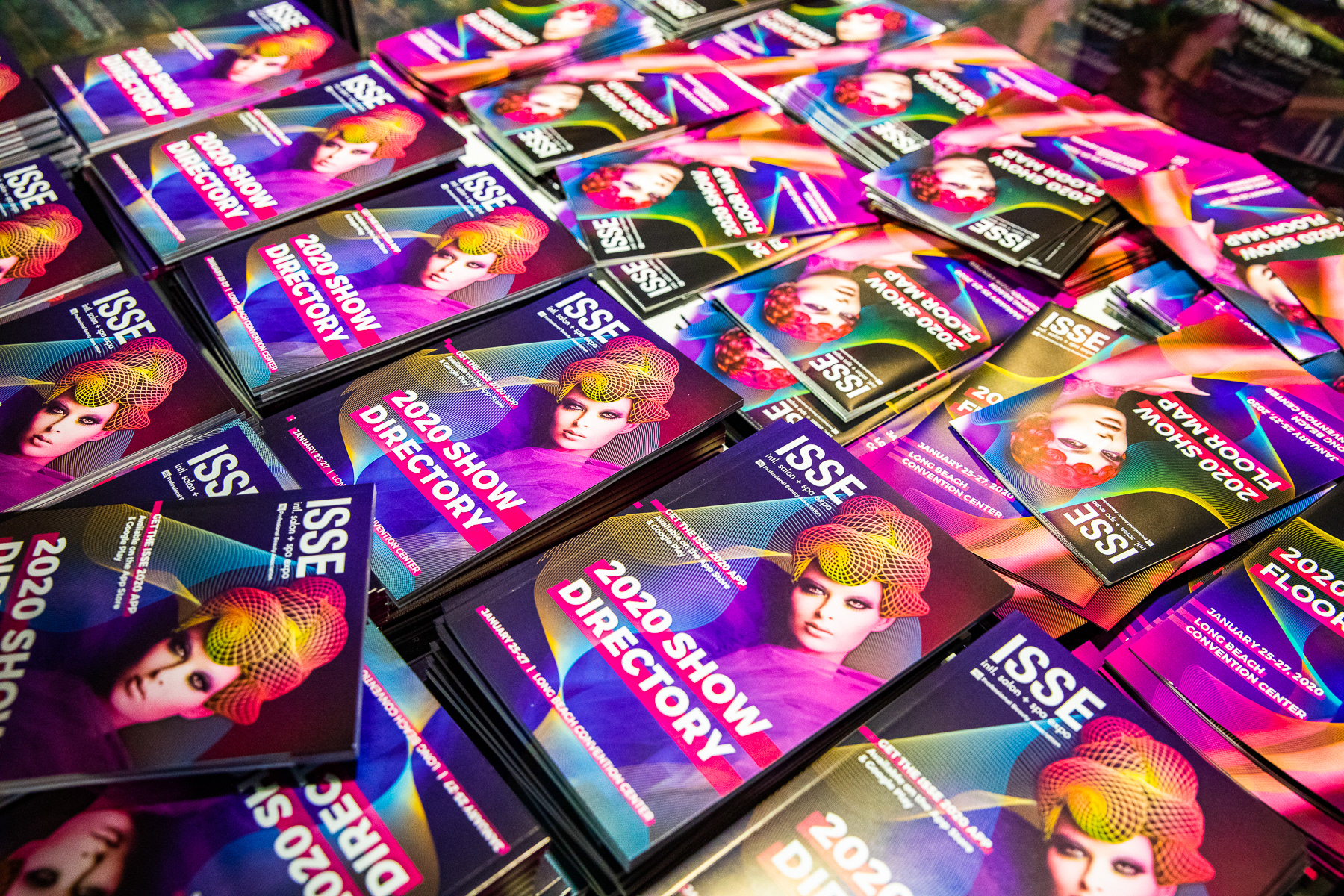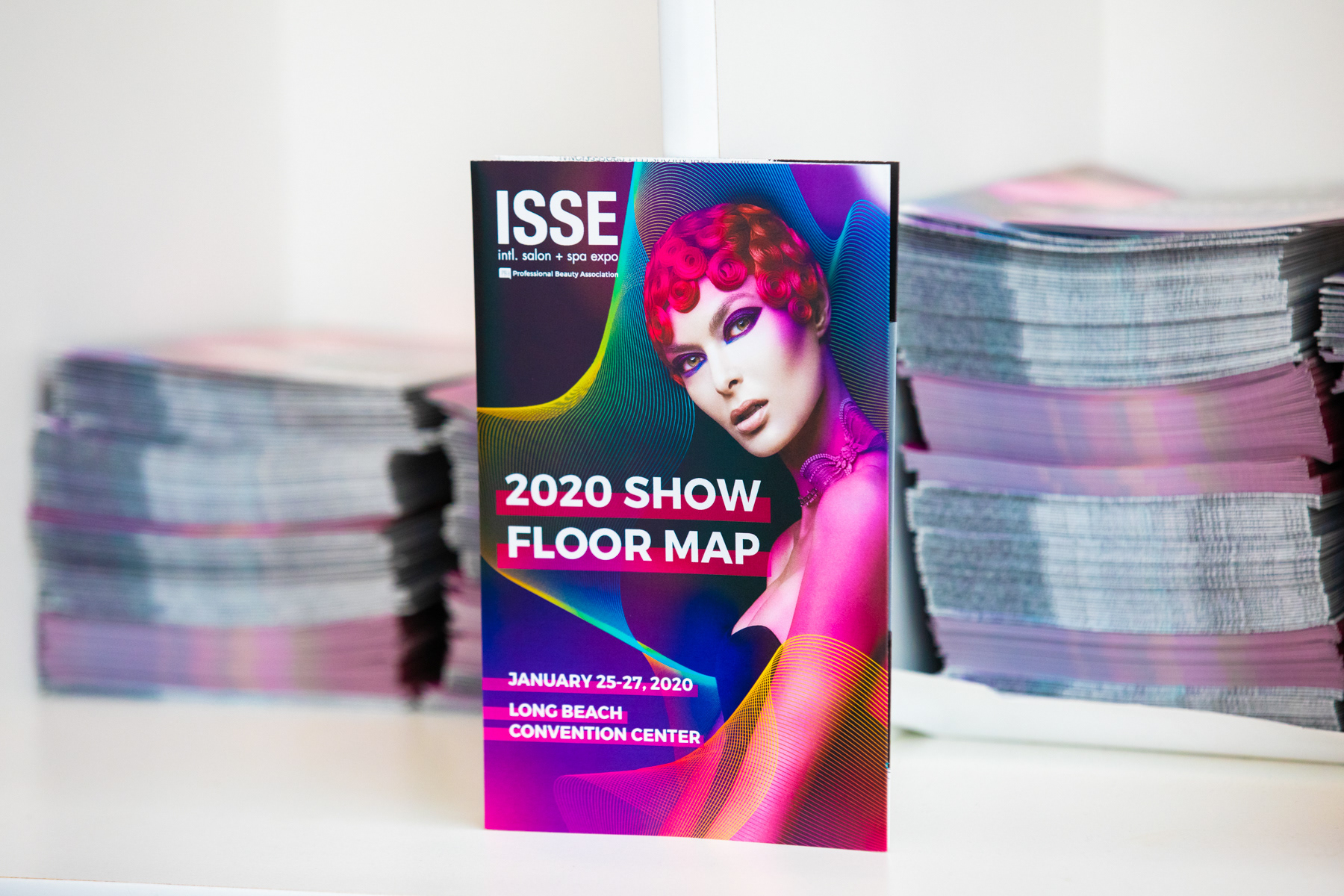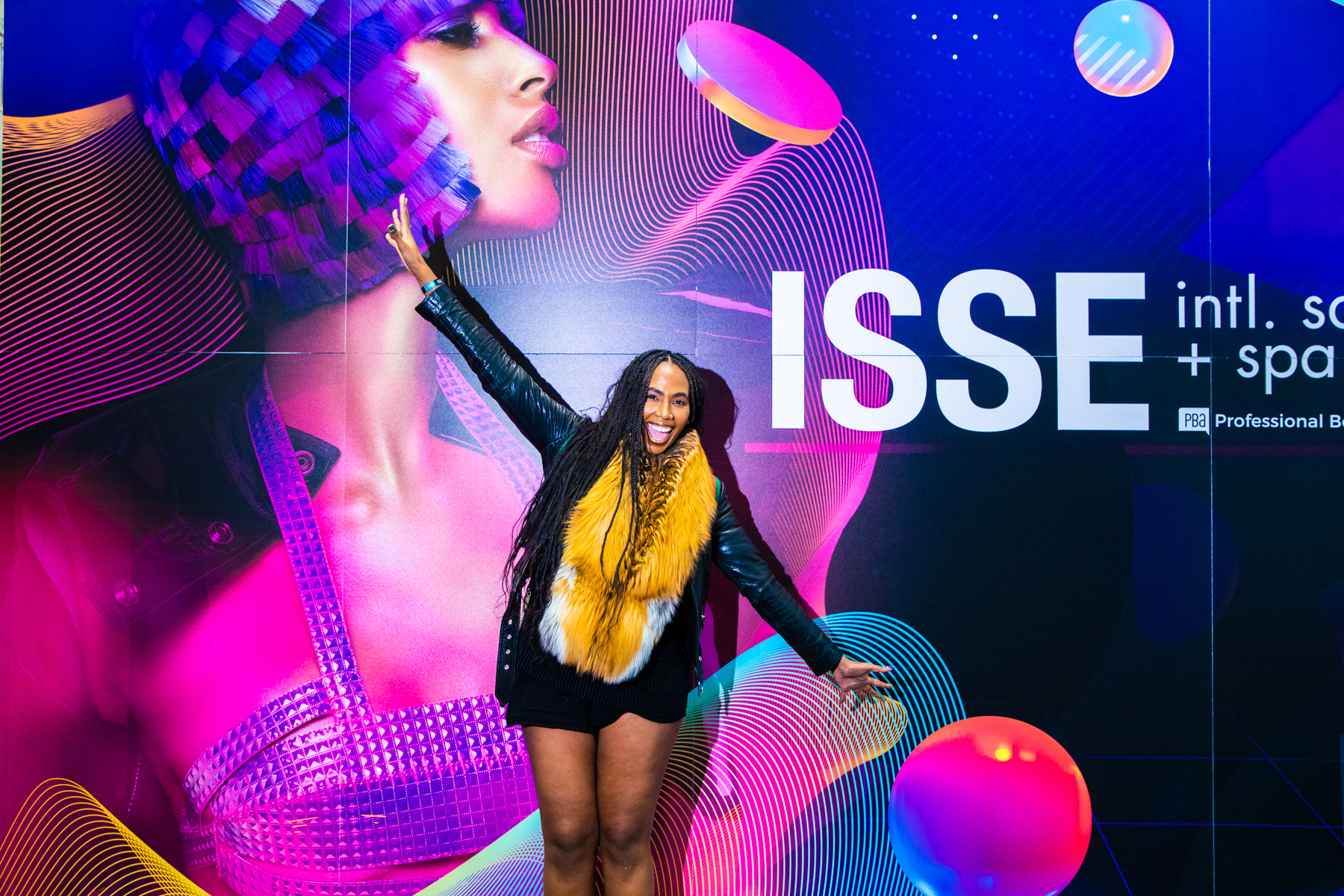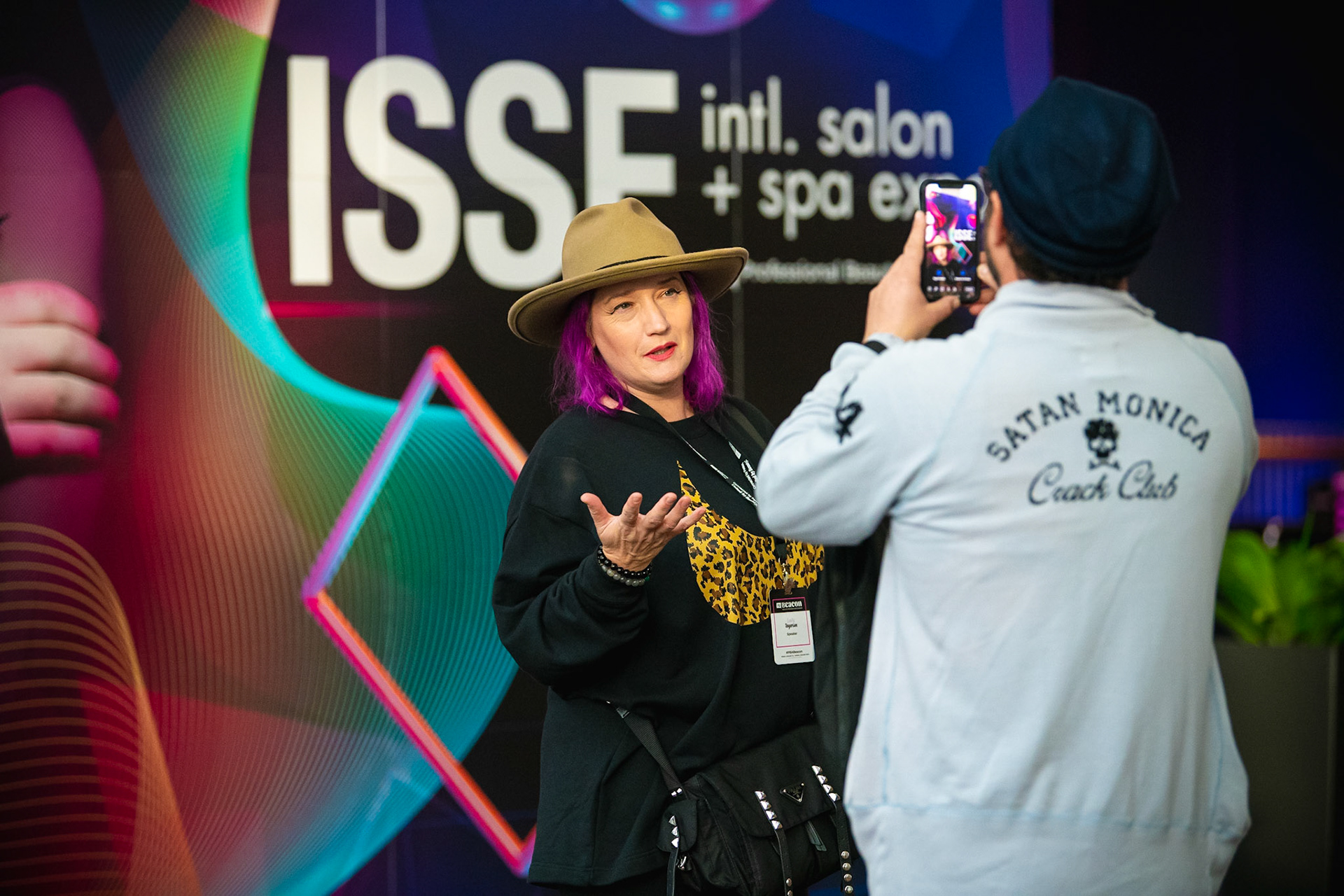 Media Lounge
The ISSE Press Room received a luxe upgrade in 2020, complete with expanded lounge seating, a secluded interview room, plentiful wall-art to use as backdrops for filming content, and natural lighting thanks to a strategically placed wall of windows. I was contracted in late December 2019 to create a skin for the finalized structure.