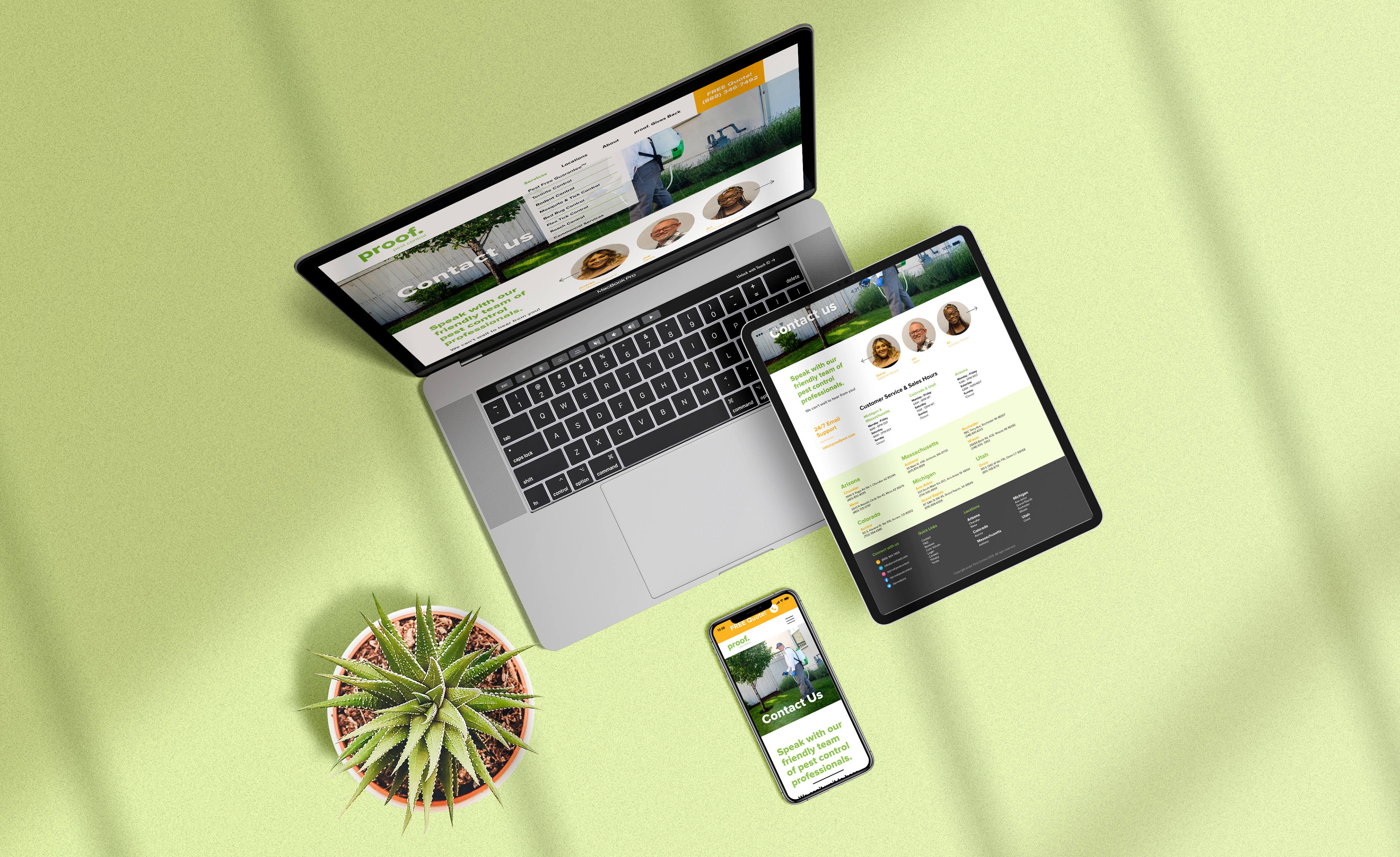 proof. Pest Control began in 2014 as a small family-run startup in Wixom, Michigan. By 2019 it had expanded to ten locations across five states with a reputation for unparalleled customer service. I was brought onboard as a contractor in summer of 2019 to start developing a clear brand, refresh and streamline the website, and create visual content to populate proof.'s social channels.
I worked directly with the in-house Brand Director to analyze the existing creative and develop a plan to update all collateral over a one year timeframe. Upon completion of the project, I delivered a foundational brand guide and digital asset package including logo variations, graphic elements, basic marketing materials, and a selection of email, web and social templates.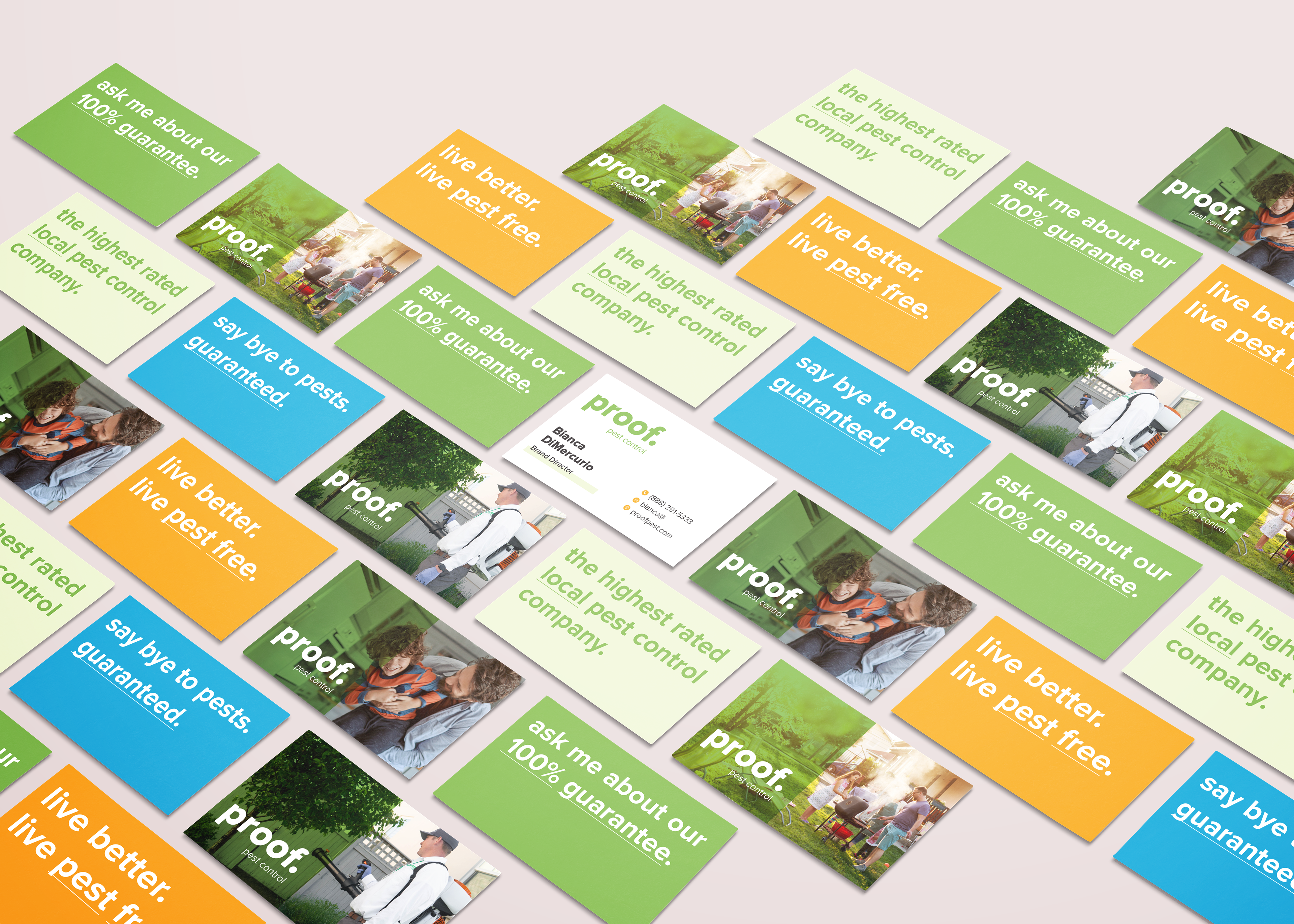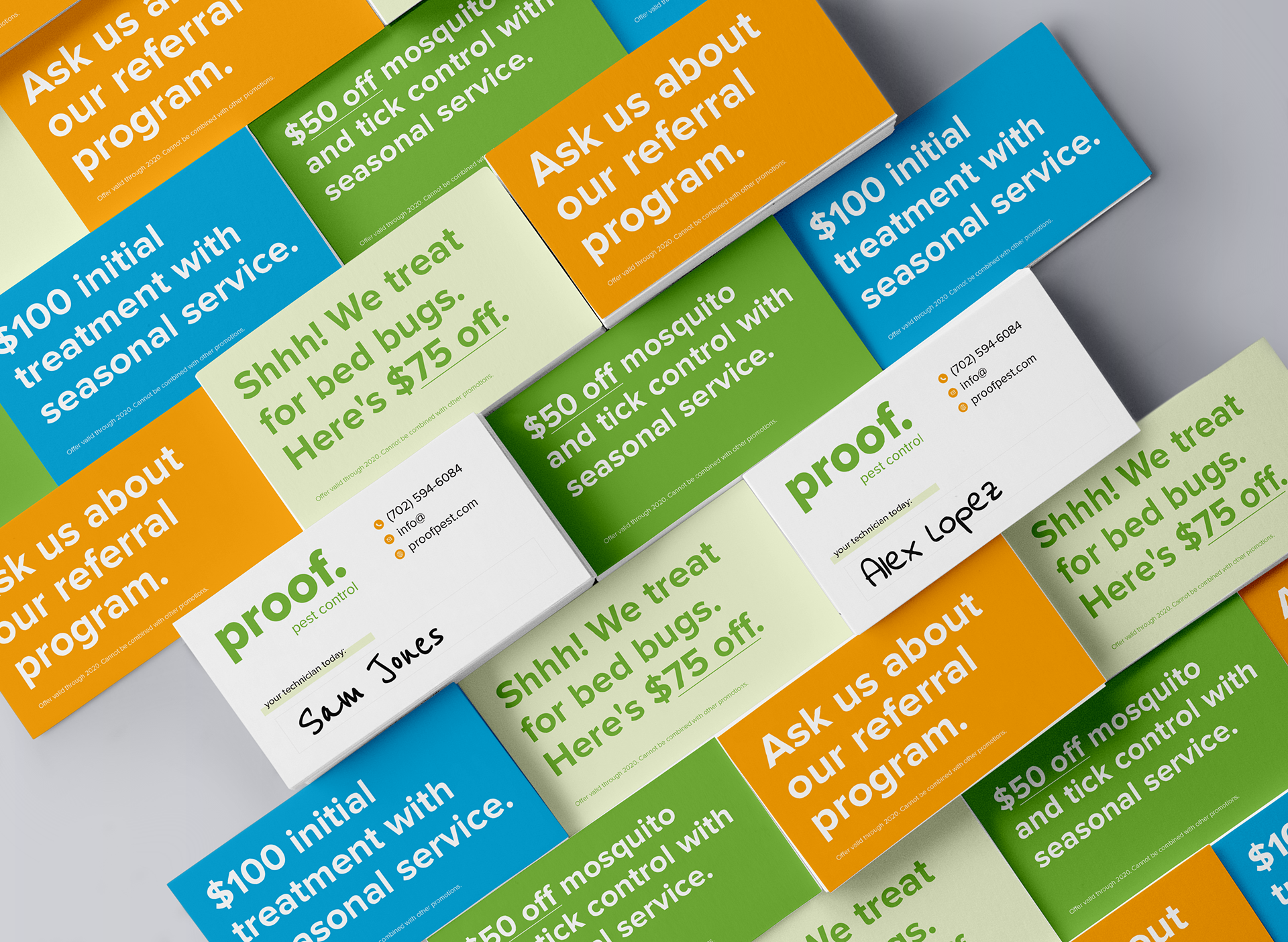 Business card designs for office administration (left) and field technicians (right) were printed using MOO Printfinity to showcase the full spectrum of brand colors and service offerings.
Field technician business cards feature the local branch contact information, a space for the technician to hand write their name, and double as coupons for a variety of services.
Social Media
Samples of the range of creative content I created for proof.'s social media channels.